"Hello Beloveds, I just wanted to let you know things are slowly on the rise. I went to the Mind Body Spirit Expo this past weekend, and got some new recommended tools for healing and health of my body, (and for others of course). I feel as though the natural doctor can't help me much anymore, although I'll keep going on occasion, but we completed the 13 Sessions. Next is a juicer, an air filter for this apartment, something for moisture and mold problems in the home, and perhaps a better vitamin program for the stomach. I'm also extremely excited about a meditation practice I recently learned for clearing the pain out of the body; pain on all levels; emotional, physical, spiritual, mental, etc, so it helps with health issues on the internal body (major organs, blood, etc) and the external (muscular, skeletal systems, etc) as well. And since starting this daily practice I've been more at peace with myself than in a VERY long time; if ever before. My mantra practice is more effective, and my Ascension Meditation practice automatically creates peace and ease within; all from this new additional sitting meditation practice! My Reiki Healing is stronger, my heart is more open, and my body has released armoring it had on it and intimacy with others is deeper, more magical and meaningful than ever before, and I've noticed I'm more playful and lighter with my son as well. I've also re-united with the man I truly love and we both now have a spiritual practice to do to help us on a daily basis to stay in our hearts and to clear us when things come up. It is truly a magical time! I feel in love and more hopeful than ever before! Thank you Gracious God/Goddess, Beloved Lakshmi, Durga, Kali, Ganesh, all the angels, gurus, masters and teachers! Namaste~ AHO~ " (copied from Facebook)
Detox, Heal, Relax!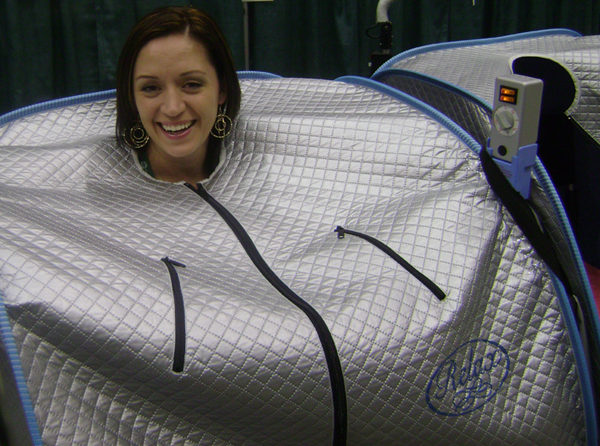 A Couple videos for inspiration and Healing!
I was wearing my tiger hat today since it got so cold. I would love a photo shoot being silly, cute and sexy with this hat on! Don't forget to vote today! The day is almost over! Your vote DOES count!
Namaste loves~